Webinar Opportunity
Pre-Registration is REQUIRED.
REGISTER USING THIS LINK: https://zoom.us/webinar/register/WN_vmBE5pzeQ2Oxf_JDPr_xKQ

If you are interested, but cannot attend on the 18th, please contact Kelly Welch at Kelly@TeamMaureen.org
The FREE presentation is intended for DENTISTS, HYGIENISTS, DENTAL ASSISTANTS and DENTAL STUDENTS. Continuing Education Credit available. (1 hour) National expert, Dr. Alessandro Villa, DDS, PhD, MPH, will discuss:
Epidemiology of Oral HPV infections and Cancers
New FDA expanded approval for the HPV vaccine
HPV Risk factors/Symptoms
Intra-oral and extra-oral examination
The Role of the Dental Professional in HPV-related Cancer Prevention.
Dr. Villa is Chief of the Sol Silverman Oral Medicine Clinic at University of California, San Francisco, where he also serves as program director for the Oral Medicine Residency program. He served as the Program Director for the Oral Medicine Program at the Harvard School of Dental Medicine and Brigham and Women's Hospital before relocating to the West Coast, and was a founding member of the MA Oral HPV Prevention Taskforce.
This event is offered free of charge thanks to the support of Cape Cod Healthcare's Strategic Grant program.
Dental Toolkit
The Dental HPV Education Program's purpose is to educate dental professionals about the connection between HPV and oral, cervical, and other cancers. Dental professionals are provided with resources to encourage, and prepare, them for conversations with patients about HPV-related cancer and the HPV vaccine as a cancer prevention tool.
This tool kit for dental offices includes materials and resources that can be reproduced and distributed
at no cost.
The kit includes:
reproducible brochures for patients on HPV,
an office poster,
a resource sheet for dental professionals with "tips for talking to patients",
a reproducible "Rx pad" with information on the HPV vaccine,
and CDC reference materials.
Materials were designed by Team Maureen and the Massachusetts Coalition for HPV-related Cancer Awareness with input from doctors, dentists, and public health advocates from across Massachusetts. The online resources were funded in part by the National Library of Medicine, National Institutes of Health, Department of Health and Human Services, under Cooperative Agreement Number
UG4LM012347
with the University of Massachusetts Medical School, Worcester. Translation services from Yana Robertson, RDH and Colores de Latinos TV.
DOWNLOAD THE TOOLKIT BELOW
(Following your download, you may be asked to offer feedback on the materials. Your email and contact information will not be shared with any third party.)
The download also includes the toolkit in Russian and Spanish. Portuguese translations are coming soon thanks to generous support from the Academy of General Dentistry.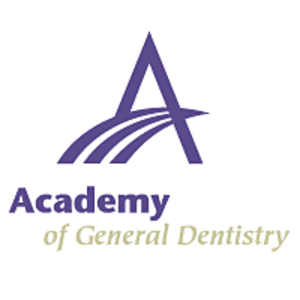 Cancer Prevention Through HPV Vaccination: An Action Guide for Dental Health Care Providers
Oral HPV Prevention Taskforce
Chair:
Scientific Advisor:
Members:
Eileen Lind, Team Maureen
Kelly Welch, Team Maureen
Devan Carr, DFCI
Jill Seaman, Advocate
Cynthia McReynolds, MA Chapter of AAP